Years ago I heard of a fast food conspiracy from my uncle Dale and cousin Adam. It seemed improbable at first, but I have been noticing more and more that the fast food companies across the United States have an agenda – a spiritual agenda. If you don't believe me, just check out this evidence:
1. In-N-Out (one of the best hamburgers in the world) includes Bible verses on the bottoms of their cups.
2. McDonald's uses the Golden Arches to promote their food. Where did they get this idea? Perhaps from the description of heaven in Revelation 21:18-21
3. On the other side of the spiritual realm, notice that Subway's logo includes the devil's tail:
… and where do subways operate? Below ground.
4. Church's Chicken seems too obvious.
5. Recently Popeye's changed their logo to try and hide their agenda, but notice their original logo which reveals an obvious bias. It doesn't say "popeyes" but "pope yes" and apparently the pontiff enjoys chicken and biscuits.
6. Finally, one more example from Jack-in-the-Box. See if you can spot the message they hope to communicate: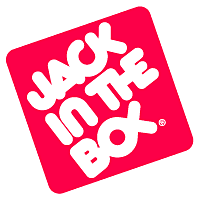 Can you see it? It doesn't say simply "Jack-in-the-Box" but says "Jack-in-the-B Jesus fish."
Have you noticed the conspiracy?