Do you remember where you were on this date 7 years ago?  I imagine we all do.  I was at L.A. Fitness when I saw some of the first news reports.  When I got home I had received so many CNN news alerts with such horrific details of planes, buildings, etc., that I didn't believe it was real.  The world changed that day for us as Americans.
Since then, we have been engaged in a war against terrorists.  I have been pleasantly surprised with how the American public has continued to support the troops – including those who aren't supportive of the war in Iraq.  Knowing a few men and women fighting in Iraq and Afghanistan or serving in the military, I am grateful for our public show of support.
I read a fascinating article which mentions a secret new strategy that seems to be incredibly effective.  I am so intrigued by what this is and wish I knew what it is.
"The dramatic drop in violence in Iraq is due in large part to a secret program the U.S. military has used to kill terrorists, according to a new book by Pulitzer Prize-winning journalist Bob Woodward….  The program — which Woodward compares to the World War II era Manhattan Project that developed the atomic bomb — must remain secret for now or it would 'get people killed,' Woodward said Monday on CNN's Larry King Live.
'It is a wonderful example of American ingenuity solving a problem in war, as we often have,' Woodward said."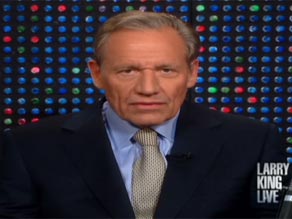 I have posted another article about another unique strategy – moving the military from the bases into the communities – which had dramatic positive results.
May God bless those who are seeking to bring about peace in the Middle East!