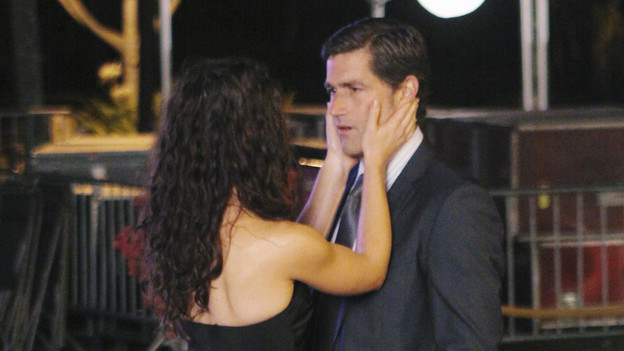 After watching LOST with our good friends and neighbors (John and Bea) for the past 6 years, all four of us spent 4 1/2 hours together last night watching the finale. I haven't started reading much of what others thought (and I could be completely wrong on my understanding of what happened), but here is what I thought happened and why I enjoyed the LOST finale:
Jack sacrificed himself for those he loved. After not being able to fix the one thing he desperately wanted to fix – their situation on the island, he finally was able to do so. Jack became the hero we all knew he could become.
Jack defeated UnLocke. Good triumphed over evil.
The flash sideways showed a purgatory-type place where the characters found redemption and forgiveness. Even Benjamin Linus asked for and received forgiveness (although he does not enter the church). Of course, I would have liked to have seen all of the characters find redemption before death (and maybe they did since for example, Benjamin seemed to change in his final scene with Hurley when on the island), but the writers did such a great job with these flawed characters, you could not help but want them to find peace in spite of all they had done.
In the flash sideways, it was beautiful and touching to see the characters remember their lives from before when reconnecting with someone they loved.
The impression I got was that those on the plane in the last scene had the opportunity to live long lives back on the mainland. If you died on the island (Sun, Jin, Sayid, etc.) you actually died.If the entire series had been in a state of purgatory, that would have been really disappointing.
Although the show was not written from a Judeo-Christian worldview, I wouldn't expect it to be. Even still, LOST did a great job of bringing up issues of faith, belief, our actions have consequences, our need to find rescue and redemption, the power of sacrifice, destiny vs. free will, and the priority of our relationships.
One of the most powerful aspects of the show for me was the way they constantly worked through the power and importance of relationships.  With an international cast, this message stood out even moreso.  Perhaps the entire message of the show could be summarized by Jack Shephard in the very first episode.  Just after the crash, Jack rallied the survivors of Oceanic flight 815 and said: "If we can't live together, we're going to die alone!"
Can't wait to continue the debate and read my friend Chris Seay's book The Gospel According to LOST.
What did you think?