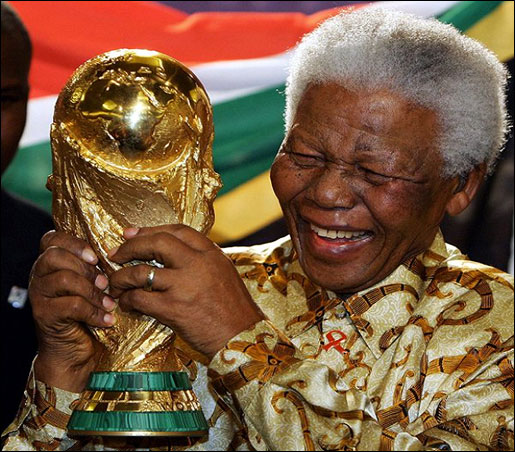 The World Cup comes to an end this weekend, and we will have to wait another 4 years for the 2014 version to begin.  I loved watching what I got to see, but I didn't get into it as much as I have in the past.
Two questions remain:
Will Paul the Octopus continue to accurately predict the winners of these final two matches as he has done the last couple of weeks? (He predicts Spain over the Netherlands and Germany over Uruguay).
With stars named Ronaldino, Kaka, and Pele, if you were a World Cup Soccer player, what would your nickname be?