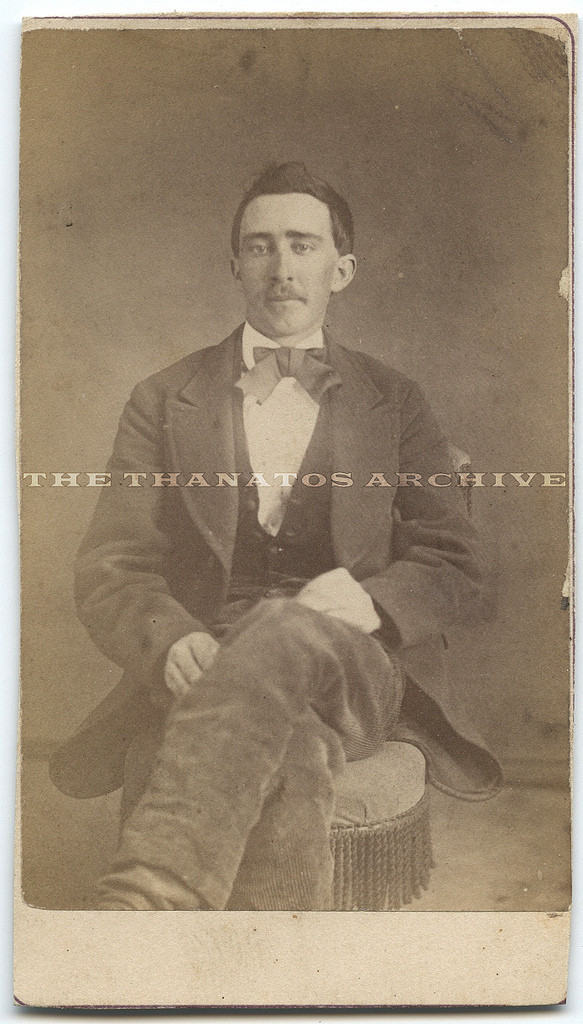 A collector in Seattle discovered this picture taken in 1870. He is now selling this photo on eBay, and he is asking for only $1,000,000.
Here is his description of the photograph:
"Original c.1870 carte de visite showing a man who looks exactly like Nick Cage. Personally, I believe it's him and that he is some sort of walking undead / vampire, et cetera, who quickens / reinvents himself once every 75 years or so. 150 years from now, he might be a politician, the leader of a cult, or a talk show host.
I've had a lot of questions asking where I purchased this. As followers of my website know, I collect antique memorial photography – images of dead people – from the 1800s.  This photo was found in the very back of album that contained an unusual number of Civil War era death portraits (which is why I purchased it). All of the other people in the album, living and dead, were identifiedby name – this man was not."
I know we are still 6 weeks or so from Halloween, but I thought this was quite a fascinating picture and such a funny description, I thought I would share it.
Maybe this year people will dress up like Nick Cage for Halloween instead of as a vampire since apparently he is one. 🙂