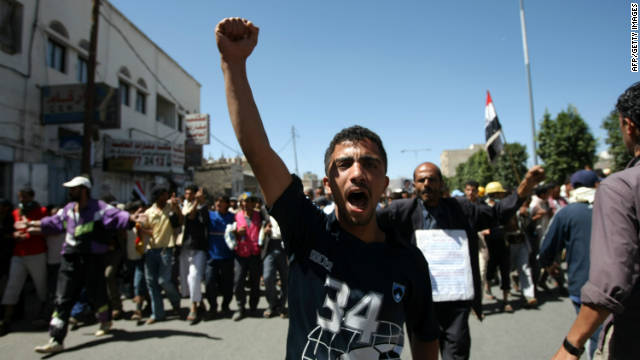 Our world is changing in dramatic ways!
When I was a child, the big bad guys included the U.S.S.R. and Moammar Gadhafi. As of yesterday, all three are now gone. Sure there have been other bad guys who have risen up (and some others taken down like Saddam Hussein and Bin Laden), but the dramatic evens in Libya yesterday just remind us of how different the world is today.
Even today, the people of Syria continue to march for their freedom. Their efforts have been oppressed by President Bashar al-Assad. So far, it is estimated that 1600 protestors have been killed by the government's crackdown.
The Middle East stands on the bring of a very exciting yet unknown future. Could the fall of Gadhafi in Libya and Mubarak in Egypt be just the beginning of a time of freedom and peace in the Middle East? Will there be a genuine freedom of religion and the end of oppression towards women? Or will those who do not embrace freedom for all rise to power? Or will fighting erupt among the many different tribes in these areas?
My trip through Egypt, Lebanon, Syria, and Turkey in the summer of 2000 remains one of the highlights of my life. One of the most vivid memories includes the hospitality, warmth, and passion of the people we met.
We also could see and feel the oppression.
With troops holding their weapons at the ready seemingly everywhere, it was hard to ever feel truly at peace.
These uncertain times remind us of those who fought for freedom in our country, but they also remind us how rare and fragile freedom truly is.
In the Middle East, will these uprisings be like the American Revolution or like our Civil War or like something completely different?
See also:
"Our Wars Are Against Terrorists Not Muslims"