Years ago I heard of a fast food conspiracy from my uncle Dale and cousin Adam. It seemed improbable at first, but I have been noticing more and more that the fast food companies across the United States have an agenda – a spiritual agenda. If you don't believe me, just check out this evidence:
1. In-N-Out (one of the best hamburgers in the world) includes Bible verses on the bottoms of their cups.
2. McDonald's uses the Golden Arches to promote their food. Where did they get this idea? Perhaps from the description of heaven in Revelation 21:18-21. So, the more you eat at McDonald's, the faster you get to go to heaven.
3. On the other side of the spiritual realm, notice that Subway's logo includes the devil's tail:
… and where do subways operate? Below ground.
4. Church's Chicken seems too obvious.
5. Recently Popeye's changed their logo to try and hide their agenda, but notice their original logo which reveals an obvious bias. It doesn't say "popeyes" but "pope yes" and apparently the pontiff enjoys chicken and biscuits.
6. Finally, one more example from Jack-in-the-Box. See if you can spot the message they hope to communicate: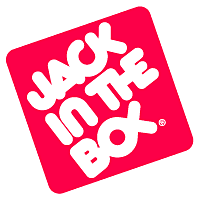 Can you see it? It doesn't say simply "Jack-in-the-Box" but says "Jack-in-the-B Jesus fish."
Have you noticed the conspiracy?
I once heard someone say that what they loved about Southern Baptist Churches was that they were like McDonald's. You could go to any Baptist church anywhere in America and know exactly what you were going to get. This worked great in a homogenous world!
We live in a very different world now. Not only do we have a multitude of fast food burger joints beyond McDonald's, we now live in a world with fast food from Mexico (El Pollo Loco), Italy (Pizza Hut), China (Panda Express), Southeast Asia (Hurry Curry) among so many others. We still need to have some McDonald's in certain parts of our country, but even McDonald's has recognized our world is becoming more urbanized, globalized, and diverse. That's why they opened a new chain of restaurants called Chipotle!
For more on the "conspiracy," you can watch or listen to the message I shared at Gateway Church this past Sunday here.