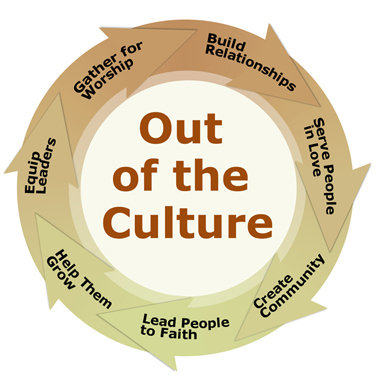 Our Geography Pastors at Gateway Church in Austin met with Craig Whitney of the Emerging Leaders Initiative met to discuss growing in our effectiveness in creating missional communities. ELI works with church planters, and as Geography Pastors we need to develop the same skills. (Some places would consider the geography pastors as campus pastors, but we have a geography pastor in place even if there isn't a Sunday service happening in their geography) .
Here are some of our insights:
Our goal – Making disciples who make disciples out of the culture.
Just like our bodies have structure and processes, our church bodies need to have structures and processes.
The ingredients needed to train up others to become disciple-making disciples:
Desire – The person needs to want to be a disciple or have the will to make progress towards becoming one. (heart)
Know – They need to know who they are trying to become. (head)
Training -They need to practice the processes that help them connect, serve, and grow. (hands)
Equipment – They need to have the right kind of tools for training.
To go through the ELI free Assessment for possible church planters or to learn more on their online training opportunities, go to www.elichurchplanting.com.