So much of who I am today is the direct result of those who invested in me. My parents and extended family; leaders from the church where I grew up; friends, faculty, and staff in school and at Baylor University; our friends and pastors in Seattle; our friends and "family" in Los Angeles and at Mosaic.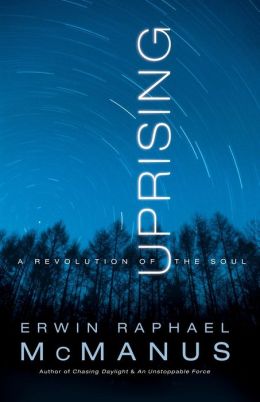 I first met Erwin McManus in 1993. His ideas, efforts, and friendship have shaped me ever since. If you haven't already, start reading Erwin's books and listening to his messages at www.mosaic.org/podcast.
(If you live in Austin, join us on July 21st when he speaks at Gateway or join us on our internet campus that morning at 9:30am, 11am, or 12:30pm CST!)
One of the most challenging and helpful messages he's shared was the Character Matrix which is now a book called Uprising: A Revolution of the Soul.
Recently, Erwin shared this powerful series at Mosaic in Hollywood.
(Messages are in CAPS below, and I've added some of the older definitions that helped me apply these powerful biblical principles to my life).
Sign up for the Mosaic podcast and listen to the series here:
RUNNING FREE (an overview of Uprising)
A Quest for Honor – A New Attitude
(overcoming pride – thinking about yourself too highly or too lowly)
HUMILITY – committed to follow and serve
INTEGRITY – able to be trusted with followers since the inside and outside match
COURAGE – the absense of self rather than the absence of fear
A Quest for Nobility – A New Perspective
(overcoming greed – demanding more)
GRATITUDE – thankful for what you have and not mad about what you don't have
WHOLENESS – able to give more than you receive (51%)
GENEROSITY – able to give without concern for receiving, "of noble birth"
A Quest for Enlightenment – A New Habit
(overcoming foolishness – making the same bad choice repeatedly)
FAITHFULNESS – making the right choice no matter how small it is
PERSEVERANCE – making the right choice no matter how small it is and no matter what happens
WISDOM – connecting cause and effect
For more resources, consider the following for yourself, your small group, or your entire church or organization: