When we have the opportunity, Deborah and I enjoy catching a movie. The best films entertain, make me you think, and inspire.
I must admit, I am easily entertained and tend to find something to take away from pretty much every movie. Even still, in the new year I plan to highlight a film whenever I think it could be helpful to others.
Recently, we saw three films which we really enjoyed: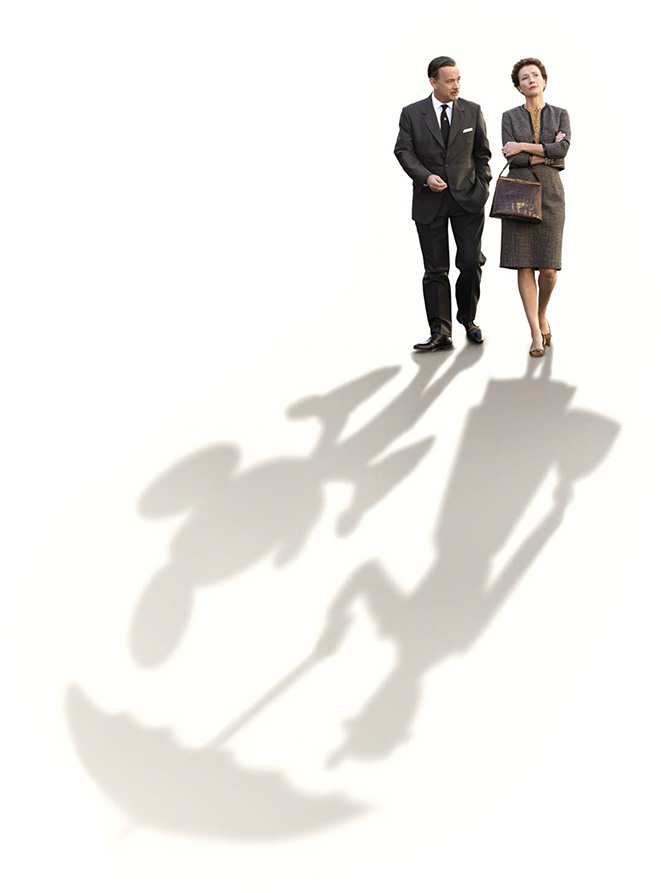 The story of how Mary Poppins became a film was quite moving and certainly had its funny moments, but it certainly had more drama than comedy.
Emma Thompson was superb as P.L. Travers, and the story really focused on her childhood and her resistance to Walt Disney's desire to turn her book into a film.
The most meaningful message of the film to me dealt with overcoming the pain of losing one's childhood and overcoming painful trials through forgiving others and yourself.
Guilt can be crippling and often misplaced. Due to painful moments in our lives, we assume the worst in people – even those who have nothing to do with what we've experienced.
Saving Mr. Banks reminded me to assume the best in others and not hold people responsible for the bad choices others' have made.
Be sure to stick around for the credits which include actual audio footage of P.L. Travers and the Walt Disney's writers along with picture.
The Secret Life of Walter Mitty
Deborah and I like to enjoy breakfast and a movie on my Fridays off while the school district watches our kids.
Today we saw Ben Stiller's newest film. Not only did he star in the film, Stiller directed The Secret Life of Walter Mitty.
Unwilling to take risks and even live life, ironically Walter Mitty who works for LIFE magazine has more courage and adventure in his daydreams.
The big takeaway: our imagination can be a force for good and a distraction. Walter Mitty often missed what was happening around him by thinking of what could be. I was reminded of the following quote from Andy Andrews:
"Worry…fear…is just a misuse of the creative imagination that has been placed in each of us. Because we are smart and creative, we imagine all the things that could happen, that might happen, that will happen if this or that happens."
Watching Walter Mitty struggle with the transition going on at Life Magazine, pursue the girl of his dreams, and solve the mystery of a missing photograph, you cannot help but be inspired to take more risks rather than allow fear to hold you back. The images of Greenland, Iceland, the Himalayas, and even New York City certainly make you want to get your passport updated for future adventures.
According to the film, the motto for LIFE magazine was the following:
"To see the world, things dangerous to come to, to see behind walls, draw closer, to find each other and to feel. That is the purpose of life."
Be sure to stick around for the fantastic images during the first three minutes of the credits.
During Christmas break, it took us three tries to get tickets to see Frozen. Even the third showing we were able to finally able to see was sold out.
The music and story were engaging and fun. The snowman was hilarious, especially his song longing for the beach! The kids and their cousins really enjoyed the movie.
After hearing rumors that Disney animation was done with introducing more princesses, Frozen was a story about two of them. We enjoyed the story, but I do wonder if stories about those who are from ruling could be more interesting in the future.
My big takeaway from this movie: just be honest. So often so many problems we face are the direct result of making wrong assumptions.
The movie has a great message of empowerment and taking personal responsibility for your future. The scene after the credits wasn't worth waiting for, but the movie was worth all the effort to finally get tickets.