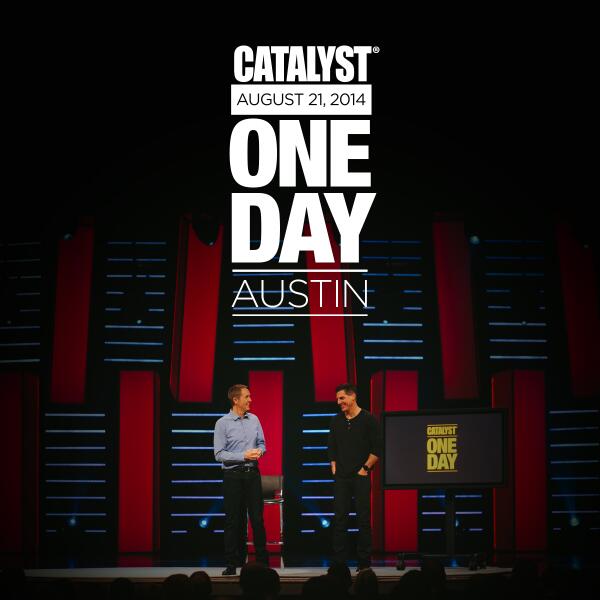 Last week I enjoyed the Catalyst One Day event in Austin with our Gateway team.
Craig Groeschel shared the following insightful message: 
"No leader plans to crash but too many leaders do it all the time.
Left alone, the default is a culture of secrecy. Sin grows best in the dark.
1. Model transparency and personal confession.
The moment we think we aren't vulnerable, the more susceptible we become.
Left alone, the default is a culture of secrecy. Sin grows best in the dark.
When we blow it, we have two options:
We are all a few bad decisions away from blowing it.
2. Create a climate where it's safe to confess sin early.

Bringing our struggles into the light – even the little ones brings healing!
"Unconfessed sin keeps us from prospering, but the one who confesses and renounces them finds mercy." – Proverbs 28:13
Confess to God for forgiveness.
Confess to godly people for healing.
3. Live and lead with the highest standards.
Set it higher than you need it to be.
Psalm 16:5-6 – "Lord, you alone are my portion and my cup; you make my lot secure. The boundary lines have fallen for me in pleasant places; surely I have a delightful inheritance."
You are only as strong as you are honest.
Determine where you are vulnerable and create boundaries to protect yourself and protect yourself from false accusations.
Consider the consequences of a few bad decisions to keep from making the first bad step.
What in your life needs to be confessed?
Are you in a good place with Jesus? If not, it is time to make a significant change.