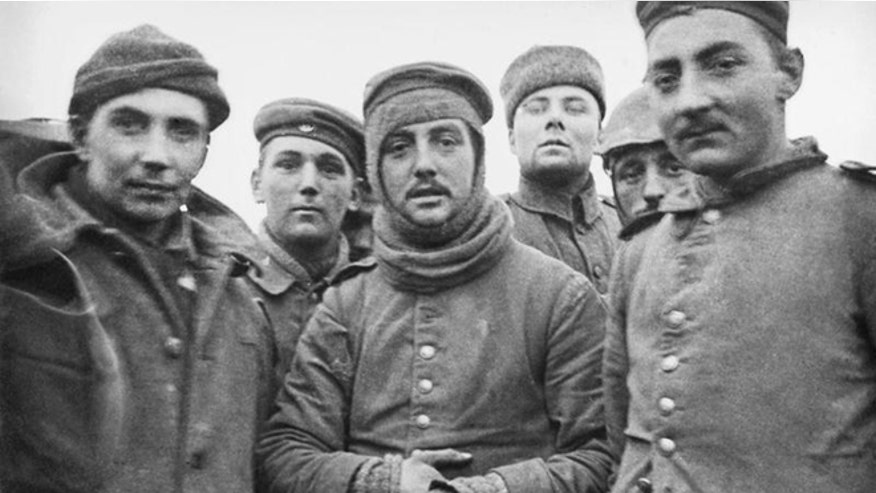 Today, 100 years ago, a spontaneous Christmas truce brought peace in the midst of World War I.
From an article published by Fox News and the Associated Press:
"Soldiers, the number is hard to quantify but believed to be around 100,000, who had been killing each other by the tens of thousands for months, climbed out of their soggy trenches to seek a shred of humanity amid the horrors of war.
Hands reached out across a narrow divide, presents were exchanged, and in Flanders Fields a century ago, a spontaneous Christmas truce briefly lifted the human spirit."
In the midst of the unrest and violence in our country and with stories on the news about ISIS, Boko Haram, and North Korea, the message of Christmas is needed more than ever.
On the night Jesus was born, the angels announced:
"Glory to God in the highest, and on earth peace, good will toward men." – Luke 2:14