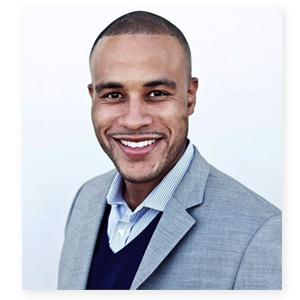 We had an amazing Sunday at Gateway Church in Austin with Devon Franklin!
From his website:
"DeVon serves as the President/CEO of Franklin Entertainment, a new first-look production company with Sony Pictures Entertainment.
As the former Senior Vice President of Columbia TriStar Pictures, DeVon worked on a number of the studio's most successful films, including The Karate Kid, The Pursuit of Happyness and… Heaven is For Real.
He's a published author, preacher and highly sought after motivational speaker who wrote Produced By Faith, a best-selling how-to guide about pursuing your career without compromising your faith."
Watch his message here:
Here are notes from his message:
Think of your life like a movie.
Every movie starts out in development. Characters are being worked out. The story is just coming together.
When development is rushed, the movie does not turn out well.
God is working on our character and integrity.
We get mad at God because He doesn't move as fast as we want him to move, but He wants us to succeed.
Development is not punishment but preparation.
We need to submit everything in our life God so He can do what He wants to do in us.
We need to acknowledge who the Director is in our life.
Proverbs 3:5-7
Maybe our movie isn't working out the way we want because we aren't listening to our Director. We mess things up when we lean on our own understanding rather than listening to our Director.
We aren't qualified to direct our own movie.
We can come back to the Director with the footage we shot on our own and He can fix it.
Do you have evidence that God has helped you before?
If we've trusted Him before, then why are we doubting Him now?
Every great script starts with a Big Idea.
If you don't know the Big Idea for your life, you will never experience all God has for you. The Big Idea informs every choice in the movie.
Not the practical idea but the big idea.
What's the thing you'd do if you had enough time or money?
It's my script that I'm writing with God. If I choose to go against His direction, I cannot get mad when things don't turn out as I hoped.
We teach our kids faith intellectually but fear practically.
We need to live in faith rather than fear!
God gives us dreams and then we need to work for it!
We need to step out in faith to see if God is in what we think is His dream for our lives.
We do not need to compromise what we believe to pursue God's dream for our lives.
Too often we compromise what we say we believe because we lack the faith to pursue what God has promised us with integrity.
We need to be bold enough to honor Him all along the way. This helps us determine whether this is God's dream for our lives.
We don't have to crouch and sneak in the doors God has opened for us. We can walk with confidence.
Put yourself in an environment to determine if our idea is God's idea for us.
Some of us aren't using our gifts. We are waiting for someone else to be proactive. We don't need to blame others for our dream not happening. It's not true or productive!
Church is a great place to develop our talent!
People need to know our faith by how we live!
The movie our life is financed by faith.
Too often we demean our identity. Don't define yourself by your title or your job or who you know but by Whose you are. Our value is based in our relationship with Jesus – we are His!
There are people all around us that need to see us living by faith.
What God has told us to do is not logical. We cannot figure out God's ways.
All you need is one "yes." Don't give up when you hear "no."
No excuses.
Recast your film! Either they will feel bad now or you will feel bad later.
Don't be afraid of conflict. Conflict is what makes a movie great! The conflict is not greater than the hero within you!