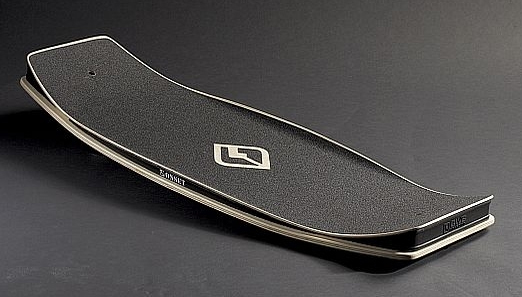 This past Sunday, John Burke asked me to speak on "The Surrender" at Gateway.
Ironically, complete surrender has been a real struggle in my life. I've shared before about my struggle with anxiety and my control issues. When I took the Spiritual Growth Path assessment on our Gateway website, I scored the lowest in "Trusting God." That's probably not what you want to hear from one of your pastors.
When John asked me to share on Surrender, I couldn't help but laugh. I have been working back through the 12 Steps. These are great spiritual disciplines for overcoming our hurts and hang ups and habits. The week John asked me to speak on Surrender, I was working through Step 3 which is actually all about Surrender.
When I am at my worst, I am a frenetic, busy, overeating, tv-binging, workaholic. I am anxious, angry, and unable to sleep. I am texting or emailing until late at night, in the middle of the night, and first thing in the morning. I cannot seem to find rest.
As I have been seeking to remain in Jesus all day throughout the day, I have experienced peace and joy and more and more of the fullness of God. My wife has noticed a difference. I have felt the difference. I fall asleep when I put my head on the pillow and wake up just before my alarm now!
Here's what I have experienced which can best be stated by Andrew Murray's book "Abide in Christ."
"Entire surrender to Jesus is the secret of perfect rest."
True surrender is simply to acknowledge the following:
I am powerless.
God is powerful.
I need God.
For engineers and those mathematically-inclined, here it is as a math equation:
I < God :. I need God
I had a real life experience that helped me experience the beauty of surrender.
Last summer I had a chance to learn how to go wakeskating. I grew up water skiing, so I thought this would be easy. I even talked to my friends as if it would be no problem. Even worse, the first time I tried, I almost got right up but then quickly crashed. The next 45 minutes were an excruciating and humiliating experience as my friends tried to pull me up out of the water.
After every failure, my friend Brent kept giving me advice:
"Stop trying so hard!"
"Don't stand up. Let the boat pull you up!"
"The boat is far more powerful than you are."
"Just let go of all you think you know!"
I tried 19 times, and I could never do it!
Dejected but not wanting to give up, I borrowed Brent's board and went out to my parents's place a few weeks later to give it another try. Before every attempt, I kept saying to myself:
"Let go but hold on."
Let go of trying to get on top of the water by your own strength.
Hold on to that rope.
Finally, I was able to get on top of the water! It was an amazing experience – like walking on water!
Check out some wakeskating here:
That's actually not me. That's my buddy Brent. You can hear me saying: "Wow!"
Wakeskating is like walking with Jesus: let go of all you think you know and hold on to Him.
Instead hold on. Hold on to Him and you are in for the ride of your life!
When you fall, get back up – let Him pull you up.
Takes practice. With practice, you fall less often and get back up much quicker.
You can hear the entire message I shared at the 20 minute mark here: