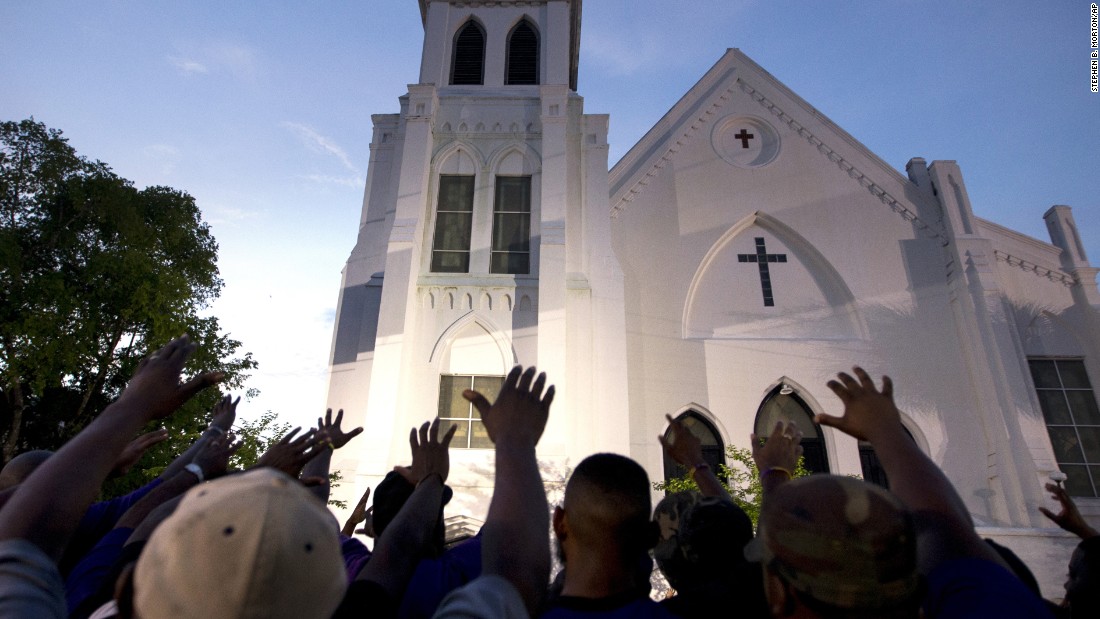 With the trial looming for the man who attended a Bible study only to shoot and kill 9 innocent men and women at the Emanuel African Methodist Episcopal Church in downtown Charleston, South Carolina, the response of the family members of those who were killed has been so remarkable.
So many family members of the victims have expressed love and forgiveness for a young man who sought to incite a race war.
Their faith is so inspiring in the midst of this awful tragedy.
Consider these sentiments from some of the grieving family members:
Speaking to the shooter – "You took something very precious away from me. I will never talk to her ever again. I will never be able to hold her again. But I forgive you. And have mercy on your soul." – Nadine Collier, the daughter of Ethel Lance
Speaking to the shooter – "Every fiber in my body hurts, and I will never be the same. Tywanza Sanders is my son, but Tywanza was my hero. Tywanza was my hero. But as we say in Bible study, we enjoyed you. But may God have mercy on you." – Felicia Sanders, mother to the youngest victim Tywanza Sanders
"My humanness is being broken, my humanness of wanting this man to be broken beyond punishment. You can't do that if you really say that you believe in the Bible and you believe in Jesus Christ. You can't just waver." – Rev. Sharon Risher, daughter of one of the victims
"I still haven't recovered. It's just gonna take a while. I forgive the guy for doing what he did, but he took away [my family members]. That's something I'll never get over." – Thomas Rose, a member of the church and someone who attended the Bible Study that night but who had left before the shooting began
We have so much to learn about forgiveness from the families and friends of the Charleston 9.
My prayers are with those still grieving and those having to relive their worst moments as the trial begins.
For more, see A Year After A Coward Killed The Charleston 9, Bible Study Continues
U.S. Seeks Death for Charleston Shooting Suspect. Victims' Families Prefer Mercy