If you have been following my posts for any length of time, you have probably realized we are big Dodgers fans.  For the past two years, Debbie has purchased a 12 game pass for the 4 of us.  My birthday is in January and the games begin in April and go through September, so we celebrate my birthday all year long!
We are excited about the fast start for the Dodgers this season, and we have a couple of games coming up next week.  I love they are continuing to do so well in spite of the suspension of Manny Ramirez.  I am disappointed in Manny as is the rest of L.A., but you know how sports fans are: I imagine we will forgive him when he hits a game-winning home run after he returns.
I have thought of often of our steroids era and posted on the subject before.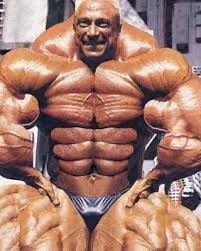 See "Barry Bonds – The Greatest Home Run Hitter Ever?"
Also, "The Steroids Era"
I cannot help but lay most of the blame on our inflated numbers on Major League Baseball.  Yes, Manny, A-Rod, Bonds, and too many others have been linked to performance enhancers, but many did so when they were not banned by baseball.  It seemed that MLB officials had a "don't ask, don't tell" policy for way too long.
For many fans, the problem is that the statistics are now suspect.  I don't think we should put an asterisk next to all the wins Roger Clemens received or all the home runs hit by Mark McGwire.  We would end up with an asterisk next to every "record" we have on the books over the last 10 to 20 years.
Other eras have been tainted as well.  I can't help but wonder if Babe Ruth's numbers would have been less remarkable had he been playing in an era when African Americans were allowed to play.  The records of the 1970s could be tarnished by the fact amphetamines and doctoring the ball were way too common.  Finally, even the home runs being hit in the steroid era were probably being hit off of pitchers who were also on "the juice."  For example, remember that amazing stretch of saves that Eric Gagne had?  We have since discovered he had medicinal help.
Is baseball finally cleaning up it's act? I hope so.
Go Dodgers!  Keep winning without Manny, so we can win the whole thing with him.  🙂